I know what you're thinking, she's already posted about how much she loves denim, and that was less then a year ago, but we're moving into a new season, spring is in the air (YES IT IS!), and what with seeing a bit of sun the other week I am totally in the mood for breaking out of my coats and boots and moving into long sleeves and shoes.  I didn't realise quite how obsessed I was with denim until two things caught my eye.
First…yet another reason I am beginning to get a little bit more obsessed with Michelle Williams.
I totally intend to be rocking this look in May half term when we go away.  Black Bikini CLASSIC, Denim shirt CLASSIC, two classics combined, plus a cute hat and BOOM. You're rocking summer. (I appreciate I sound a little enthusiastic here, but come on LOOK at the picture!).
Anyway, the second was I went shopping, and in true wardrobe obsessing style, I photographed and documented all my wish list for the summer.  What? You don't all have a spreadsheet for clothes? Oh.
My current clothing crushes include these few pieces all from H! By Henry Holland (although, on doing this post, I've just discovered they're discounted…this could get messy).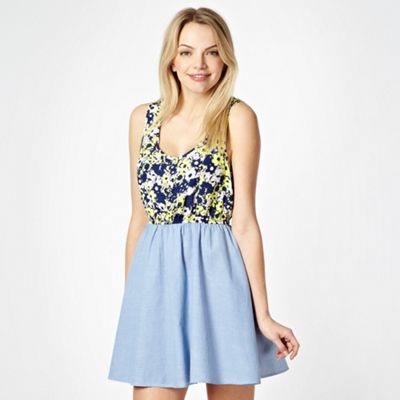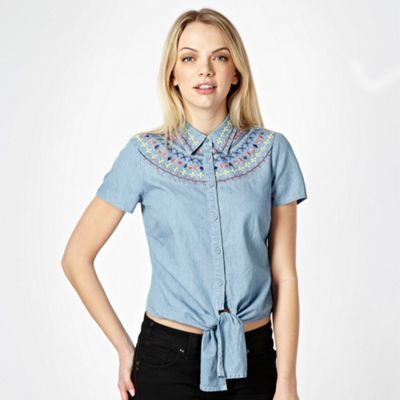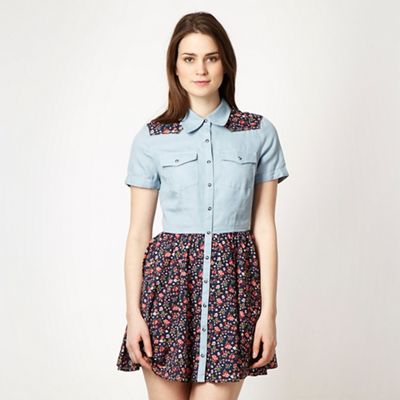 All cute, all springy, all perfect with gladiator sandals and some nice knit wear.
Then, I made the almighty mistake of visiting ASOS and simply typing in DENIM.
Apart for being teased by an array of jeans and shorts, all of which I'm mentally deciding which will fit me, I also caught the eye of these few bad boys…
I could go on.  In fact, I did, when I originally wrote this post, I realised I'd posted an option for 36 different denim items…and at the time I thought I was being restrained.
But I feel I must put down the mouse, and click away otherwise I will end up spending nappy money on denim.
Apart from jeans, what are your favourite denim items and why?