Here's the thing, when we talk holidays in the Horton household I will always opt for somewhere with reliable sun, a pool, and a supermarket where fresh fish doesn't cost the earth for a piece the size of Barry our goldfish's fin.
However, I was recently pointed towards the results of this survey and was reminded just how lucky we are to have some fabulous holiday hotspots across the UK.  I got to thinking of some lovely memories of family holidays and days out over the years.
I remember walking up and down Scarborough Harbour eating some of the best fish and chips in the world…
…playing in rock pools in Robin Hoods Bay
…attempting to body board on Torcross Beach
…Checking out Bamburgh Castle, Northumberland on my first ever holiday with Mr Aimee
…Building Sand Castles in Cromer
…Falling in love with Covent Garden every time I visit London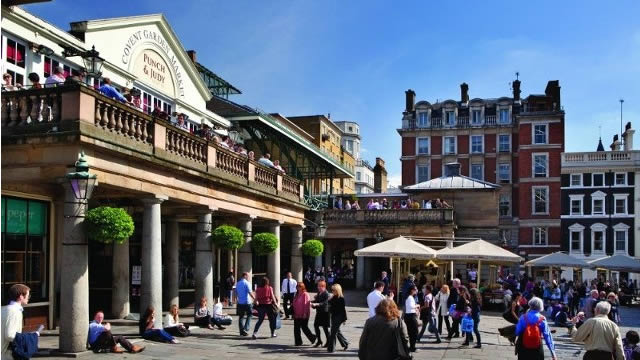 …Watching the waves on the Cornish Coast
…Standing and gazing at the snow covered hills in the Lake District in the middle of nowhere
Oh, and even licking donut sugar'd fingers whilst wearing winter coats on the Skegness Beach.
What about you? Take a look at the results of the survey linked above and see if it brings back any of your memories.   If you holiday in the UK where do you go, and where would you go if you could?
P.S. Please can we add Girls Aloud LONG HOT SUMMER to the play list! 😉
This is a sponsored post, but I'm so pleased it was as it brought back loads of fabulous memories.
Photographs credited to Google Images Search.