If ever there was a week to love the little things, this is it. The post-holiday-back-to-school week was bound to be tough, with the addition of Mr Aimee working long hours, and The Chunk only doing an hour or so a day, I have had no AIMEE time at all really. This is fine, but I'm itching to go, and working in small slots of time can be very frustrating. You'd think I'd use that time to sort out the ironing, or make something with the apples I'm collecting from the tree, but well, I'm not, I'm feverishly typing away at an outline which will hopefully help me get cracking next week. Thanks again to But Why Mummy Why for her fantsatic linky.
Anyway, here are my little things.
Read
Ten days holiday meant that I read five whole books. FIVE. I haven't done that since Pre-kids. So here they are…
I started reading I Put a Spell on You ages ago, but because the kids kept talking at me, I waited until my holiday where I could enjoy it properly. I got sucked in really quickly, and enjoyed getting to know the characters even more in the second book in this series. It's a perfect holiday read, light, amusing, and a bit romantic. click here to buy.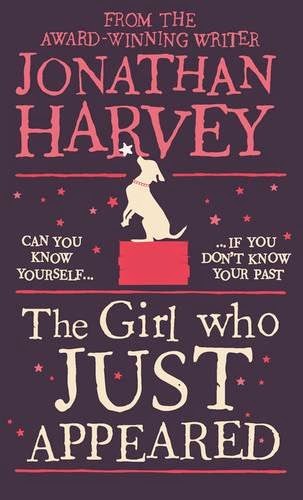 I heard Jonathan Harvey on the radio (I think he was chatting to Graham Norton) and instantly downloaded the book ready for my holiday. It just sounded interesting. The characters are likeable, even when you don't expect them to be, it was fast paced and a "just let me finish this chapter…don't jump in the pool and kill yourself because I'm not watching" type of book. I was gutted when it was over. Click here to download.
I also found the time to read a draft from my friend for her third novel which was AMAZING (she's very clever), and these two fantastic books. Lisa Jewell is just. *sigh* She's amazing. I want to be her when I grow up please. I think I read Before I Met You the quickest I've ever read a book! As with every one of her books, I can heartily recommend it. Then, after enjoying his other book earlier in the week I downloaded Jonathan Harvey's The Confusion of Karen Carpenter and I would say I probably spent the final 100 pages sobbing. Slightly embarrassing on the plane. Wasn't 100% sure what I thought about the actual ending, but by gum it dragged me in so who am I to complain?!
Watched
Two little boys go into school. One in Year 2, and the other in Pre-School. They're looking so so grown up.
Wore
Oh hai there holiday weight. I bought some new running shorts, and went for a run. My legs still hurt.
Heard
When I have managed to get any time to work, I've been listening to a playlist my friend made for NaNoWriMo last year. This song is just. It's just. x

Made
JUICE! I loved my juicer when I first got it, but the klat of cleaning it every morning was getting me down, from everything I'd read I didn't think it was any good to store over night, or even for a couple of days, but that cool girl Kat over at Cool Bananas Blog says you can, so I'm trying to only have to 'juice' 3-4 times a week. I can do it while the kids are eating their tea, hopefully the noise will keep them at the blinking table. I'm very excited with the results, but that might be because of my new milk bottles I just HAD to buy to store them in. *innocent face*
And Lastly…
A little insight into my life. On a day where to be honest, I was at the end of my tether, there is always amusement.